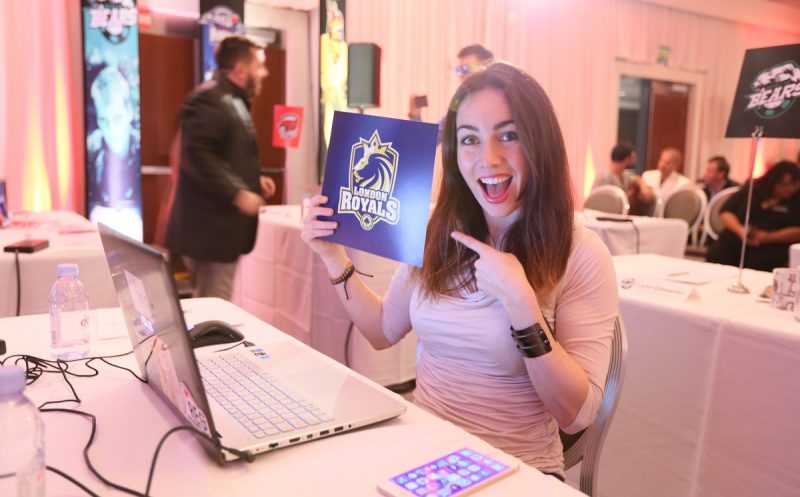 Wolverines extend their lead - Royals score 19 points
May 13th, 2016
In the sixth week of the online season of the Global Poker League, Anatoly Filatov's Moscow Wolverines have extended their lead inside the Eurasia Conference.
The Team Manager scored 12 points on Tuesday in the 6-max matches with a second and first place for this team. His teammate, fourth round draft pick Sergey Lebedev, added another 6 points with a 2-1 victory in the heads-up games on Wednesday over Berlin Bear Brian Rast, who made his long-awaited Global Poker League debut earlier this week.
London and Paris tied for second spot
The Paris Aviators had a very tough week on the GPL online felt with manager Fabrice Soulier busting in sixth place in both 6-max matches on Tuesday.
On Wednesday, it was time for George Danzer to save the week for the Aviators in the heads-up battles. Danzer, good for a clean sweep in the third-week vs. London Royal first roudner Igor Kurganov, could only just avoid being clean swept himself, scoring 3 points in the very last heads-up game vs. first overall pick Mustapha "lasagnaaammm" Kanit of the Rome Emperors.
The poor results for the Aviators gave Liv Boeree's London Royals the chance to close the gap, and that's exactly what they did. Sam Trickett scored 10 points for the Royals in the 6-max matches with a win and third spot. A day later Justin Bonomo swept Randy "Nanonoko" Lew in the heads-up, adding nine more points to the London Royals score.
Good game @JustinBonomo …on my way to bustoville now!

— Randy Lew (@nanonoko) May 11, 2016
Replay, Highlights and key hands of all matches this week can be found on the match pages.
Join us next Tuesday for a new week of 6-max matches.
Eurasia Conference Standings Week 6