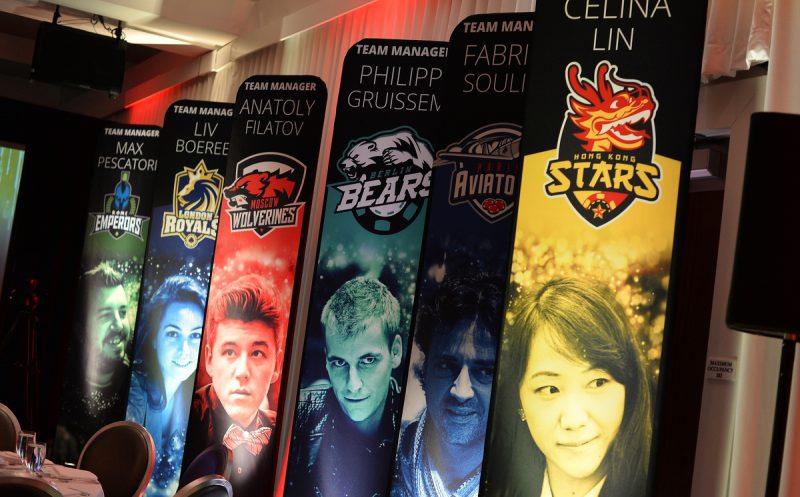 Paris vs. Moscow, too close to call - Standings Eurasia
May 6th, 2016
With just three more weeks of regular play before the Global Poker League packs its gear and heads to Las Vegas for the Summer Series, the standings in the Eurasia Conference have become too close to call.
The Paris Aviators are back in the driving seat after the fifth week thanks to the yet again brilliant Mike Leah earning the team 14 points. After collecting 8 points for the Aviators in Tuesday's 6-max games, Leah went head-to-head with Moscow Wolverines manager Anatoly Filatov, winning two of the three games for 6 points.
Moscow now sit in the second spot in the league after a strong showing in the 6-max, only one point behind the Aviators.
London Royals on the move
The fifth week of the GPL was also a good one for the London Royals. Team manager Liv Boeree won the second 6-max game on Tuesday, and she immediately rushed down to the Monte Carlo Bay Hotel to collect her GPI Female Player of the Year 2015 Award at the European Poker Awards.
A day later, Liv's partner in crime Igor Kurganov was able to beat Berlin Bear Bill Perkins 2-1 in their heads-up match, between them collecting 14 points for the Royals.
First win for the Rome Emperors
The Rome Emperors had been struggling a little to get things started in the league, but that was about to change. On Tuesday, Todd Brunson was able to collect 7 points for the team, and a day later it was team manager Max "The Pirate" Pescatori who secured the first win for for the Rome franchise, defeating Hong Kong Star Weiyi Zhang 2-1 in the heads-up matches.
Replay, Highlights and key hands of all matches this week can be found on the match pages.
Join us next Tuesday for a new week of 6-max matches.
Eurasia Conference Standings Week 5