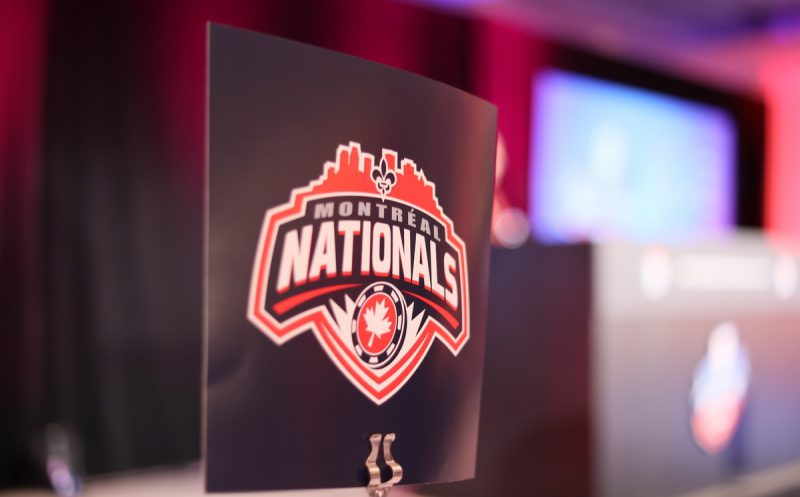 Montreal Nats first team to score 100 points
May 27th, 2016
The Montreal Nationals are on fire in the Global Poker League, and they are the first team to score 100 points this season. The milestone was achieved by Jason Lavallee after winning his first heads-up game vs. Anthony Zinno.
Congrats to the @MTLNationals on being the first @gpl team to 100 points – well done @constantcolorup

— Eric Danis (@EricDanisPoker) May 26, 2016
Lavallee went on sweeping the match, addding six more points for the Nats. Earlier that week, WSOP 2014 Main Event Champion Martin Jacobson had earned the team 10 points by finishing third and first in the 6-max matches.
Wow 7 straight @gpl heads-up games won by @constantcolorup – man is on fire! @MTLNationals – second straight sweep

— Eric Danis (@EricDanisPoker) May 26, 2016
In Thursday's Heads-Up Match of the Day, we saw Tom Marchese of the New York Rounders battling Olivier Busquet of the LA Sunset. It was Busquet who won the match by a 2-1 score. Adding 6 points to the team's total. His teammate Fedor Holz scored 10 points on Tuesday with a first and third place finish in the 6-max matches.
Bauer on duty for the Sao Paulo Mets
Not often in the last eight weeks have we seen a team use just one player for both 6-max matches and the heads-up games. Joao Bauer was clearly on duty for his team this week, and he did fine by scoring 12 points in total, evenly distributed over the 6-max and heads-up games vs. Rush manager Faraz Jaka.
On the 6th of June, the Global Poker League will be back with the Summer Series, live from our Las Vegas Studio, where all teams will play heads-up games in a cross-Conference setting.
Now, we have 10 days to build a studio in Las Vegas to host the first live @GPL match. Slightly challenging, but we will be just in time.

— Alexandre Dreyfus (@alex_dreyfus) May 26, 2016
Replay, Highlights and key hands of all matches this week can be found on the match pages.
Americas Conference Standings Week 8