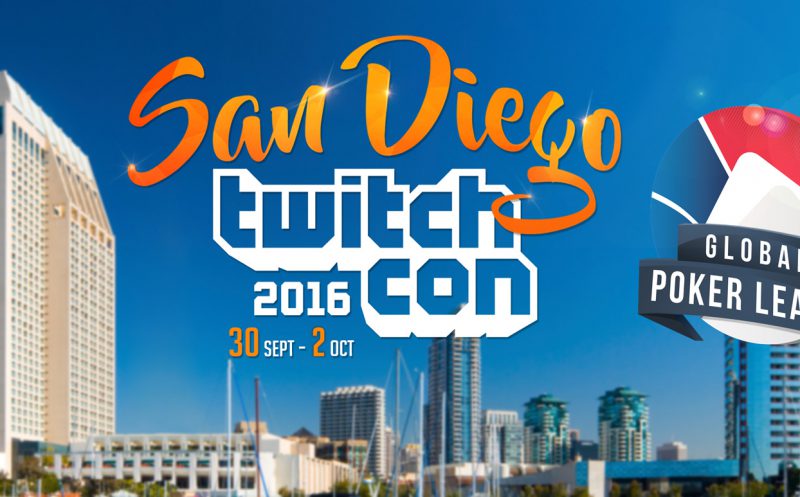 Global Poker League at TwitchCon 2016
September 28th, 2016
Global Poker League at TwitchCon 2016
The Global Poker League will be at TwitchCon 2016. Come join us at our GPL Theater (booth 852)
GPL Players will be dropping by the League booth all weekend during TwitchCon. Fans lucky enough to catch them can battle Heads-Up on the GPL Online Arena software for a chance to win gear from their favorite GPL team!
Don't forget to stop by the booth and meet your favorite players if you are visiting TwitchCon or to watch the action live on www.twitch.tv/gpl .
The GPL shop will open its door at TwitchCon so this is your chance to get a hoodie, a T-shirt or a cap from your favorite team!
Special Match
Scott Ball (Las Vegas Moneymakers) will play Thiago Nishijima (Sao Paulo Mets) Heads up live from the TwitchCon convention floor at 12 PM Pacific Time on Saturday, Oct. 1st.
GPL will also be holding exhibitions for the alpha version of HoldemX, open to all comers at the convention!
 
Global Poker League President Alex Dreyfus: "GPL and Twitch are expanding their partnership to promote poker as an eSport. We are thrilled to expose our League to the largest eSport community and connect poker fans and GPL players. TwitchCon 2016 is the perfect spot to help make this happen. It's another step in our GPL Fan Engagement strategy 'Watch'Em, Play'Em, Shop'Em."
TwitchCon 2016 information
Exhibition Map – GPL Theater – booth 852 (not available yet)
Opening Hours:

Friday, September 30:
Saturday, October 1:
Sunday October 2:
More information to follow