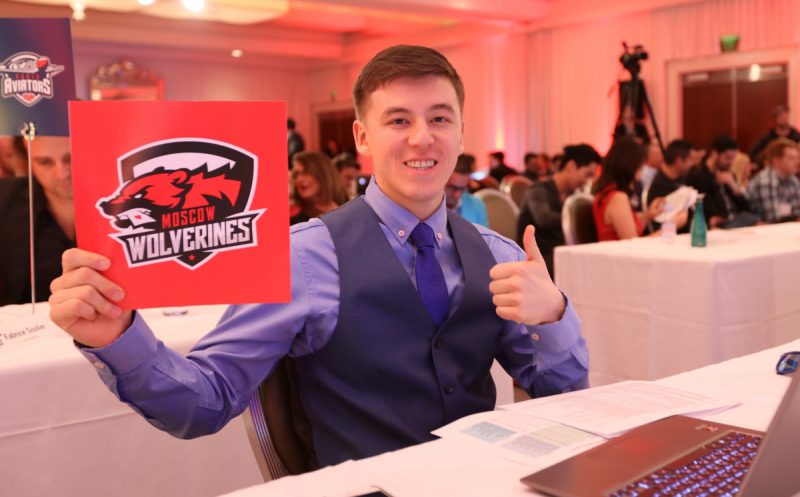 Another big week for Bears and Wolverines
April 29th, 2016
The fourth week in the Global Poker League Eurasia Conference saw the Berlin Bears and the Moscow Wolverines making waves in both the 6-max matches as the heads-up battles.
Jeff Gross invaluable for the Berlin Bears
Jeff Gross was the big man for the Berlin side earning 8 points with a second and third spot in the 6-max games for his Bears. A day later, the University of South Carolina soccer alum was able to earn a clean sweep Rome Emperors Todd Brunson in the heads-up game, adding another 9 points. 17 out of the maximum score of 23 points in one week in the Global Poker League, impressive, but not even enough for the record. The Berlin Bears are now in the fourth spot in the Eurasia Conference.
Record-breaking Filatov for the Wolverines
The record for the most points scored in one GPL week is in the hands of Anatoly Filatov after a stellar performance this week for the Moscow Wolverines. In the first 6-max match of the week, won by Alexandre Luneau, Anatoly was able to score 5 points for the runner-up spot. The second 6-max match of the week was won by the Wolverines Team Manager, securing 12 points out of the possible 14 in 6-max action. On Wednesday in the heads-up game vs. London Royal Vanessa Selbst, Anatoly won 2 games for 6 points. Adding it all up to 18 points in one GPL week. Those 18 points were enough to make the Moscow Wolverines the new leaders in the Eurasia Conference at the costs of the Paris Aviators.
The Aviators scored 11 points this week, thanks to the 6-max win of Luneau and the 3 points ElkY collected in an epic heads-up battle vs. Randy "nanonono" Lew. The highly anticipated heads-up match, aka the Clash of the Twitch Titans, is one you certainly want to see the full replay of, if you haven't already.
Replay, Highlights and key hands of all matches this week can be found on the match pages.
Join us next Tuesday for a new week of 6-max matches.
Eurasia Conference Standings Week 4