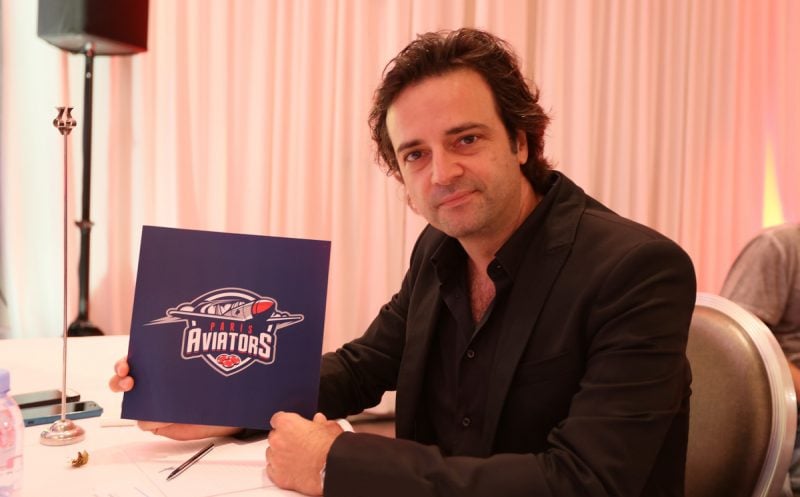 Paris Aviators remain on top in EurAsia Conference
April 22nd, 2016
In the third week of the Global Poker League, the Paris Aviators remain the leaders in the Eurasia Conference with 40 total points, but they can feel the heat of the Hong Kong Stars right behind them. Before this third week, the Aviators had a solid gap of 7 points between them and the Hong Kong Stars, after this week, the gap is only 3 points.
In the 6-max matches, Team Manager Fabrice Soulier had a tough time at the table, scoring a single point for the team. In the heads-up games, we saw George Danzer making his successful GPL debut with a terrific performance and a clean sweep for 9 points vs. Igor Kurganov of the London Royals.
No points for the Royals in the heads-up games, but earlier this week in the 6-max matches, Team Manager Liv Boeree scored 9 points for her squad with a 4th place finish in the first 6-max match and a win + a Jungleman slowroll in the second 6-max Sit and Go.
Speaking of Daniel "Jungleman" Cates, the Berlin Bear had another rough week in the Global Poker League. Busting in fifth and sixth place in Tuesday's 6-max games and only securing 3 points in the epic heads-up battle against Randy "nanonoko" Lew on Wednesday. If you want to start the weekend with a big smile on your face, please check out the full replay of this match.
Andrey Pateychuk of the Moscow Wolverines also had a great time at the GPL tables with a win a third place in the 6-max matches on Tuesday. He secured 10 points for the team, much to the delight of his impassioned Team Manager Anatoly Filatov.
The Eurasia Conference will resume next Tuesday with two 6-max Sit and Go's.
Standings Eurasia Conference after week 3