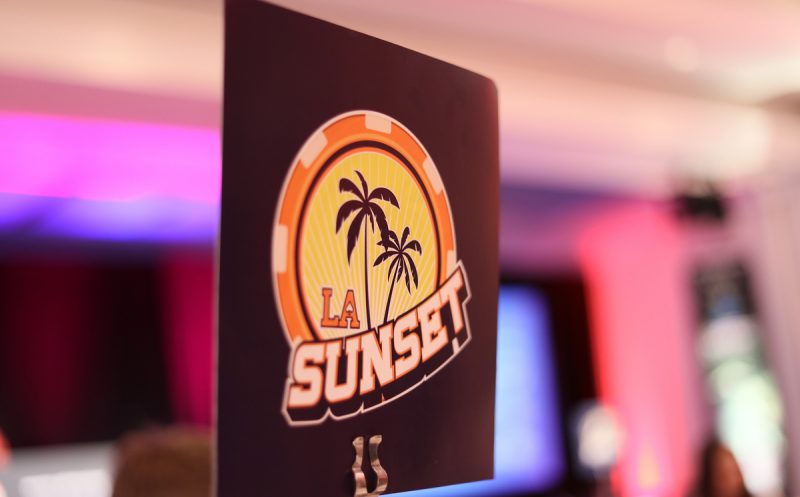 Busquet makes the difference for the LA Sunset. Nats still lead
April 29th, 2016
Olivier Busquet showed his skills this week in the fourth week of the Global Poker League. The LA Sunset number two pick in the draft first took down 9 points in the 6-max matches with a win in the first bout and a fourth spot in the second tilt on Tuesday. On Thursday, he fought a fierce battle at the HU table vs. Tom Marchese (more on this shortly).
Anton Wigg of the San Francisco Rush did what Kitty Kuo did for her team in the second GPL week: win the 6-max game. Scott Ball, Twitch Poker Community Manager, made his GPL debut in that game and did fine with a second spot and 5 points for the Las Vegas Moneymakers.
Heads-up
If you like heads-up games, you were in for the treat this week. In the first heads-up match, we had an insight into the mind of one of the best heads-up players around. Jonathan Jaffe was open, honest and talkative about his strategies. And if you think he had an easy game versus Sao Paulo Mets, Thiago Nishijima, think again. The Brazilian had a rough start in the last few weeks in the Global Poker League, battling some of the best players in the world, but he managed to take the heads-up down with a 2-1 victory.
In the second heads-up match of the Americas Conference, we saw some insanely bluffs and plays by HU legends Tom Marchese and Olivier Busquet. It was Busquet who could secure the win in the third game of the match after they were tied after the second game. Another six points for the Los Angeles Sunset.
The commentators expected a clean sweep for Montreal Nats Jason Lavallee vs. Scott Ball in the third and last heads-up match of the week, but Ball managed to win one of the three games while making fun of his Canadian opponent.
Ready to play the Eh team here in the GPL today. @MTLNationals @constantcolorup pic.twitter.com/ud1q9L7b9D

— Scott Ball (@Rumcake) April 28, 2016

Replay, Highlights and key hands of all matches this week can be found on the match pages.
Join us next Tuesday for a new week of 6-max matches.
Americas Conference Standings Week 4