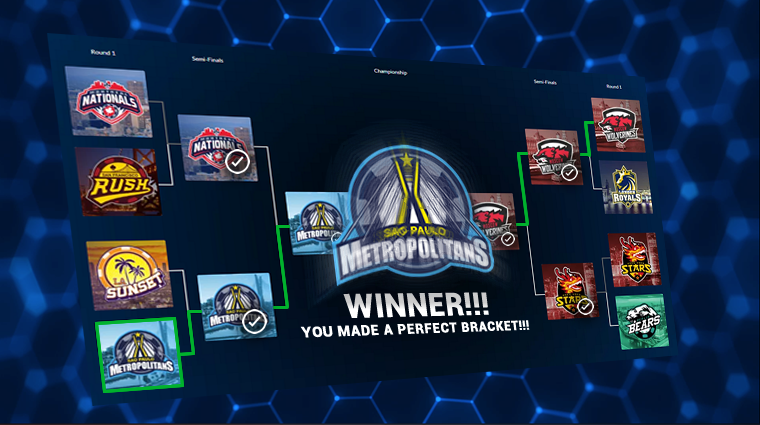 The GPL Bracket Challenge is Here - Get Your Predictions in Now!
November 16th, 2016
The GPL Season 1 Playoffs & Finals are almost here! And at the GPL that means its bracket making time.
The challenge is simple – fill out a perfect bracket and win a prize basket from your favorite team (jerseys, hoodies & other goodies) as well as live a mention right on the GPL Finals' wrap-up broadcast live from Las Vegas!
How Do I Play?
1. Go to www.globalpokerleague.com/bracket/
2.  Choose your nickname and register your account.
3. Scroll down and choose any one of the first round teams' logos to start your predictions – begin anywhere!
4. Once you're done – share your predictions on to Facebook and/ or Twitter using the hashtag: #GPLFinals – IMPORTANTLY, you MUST use this hashtag while sharing your bracket predictions in order to qualify to win!
5. Watch the GPL Playoffs and Finals LIVE on Nov. 29th, Nov. 30th & Dec. 1st to see if your predictions become reality and whether or not your favorite team wins!