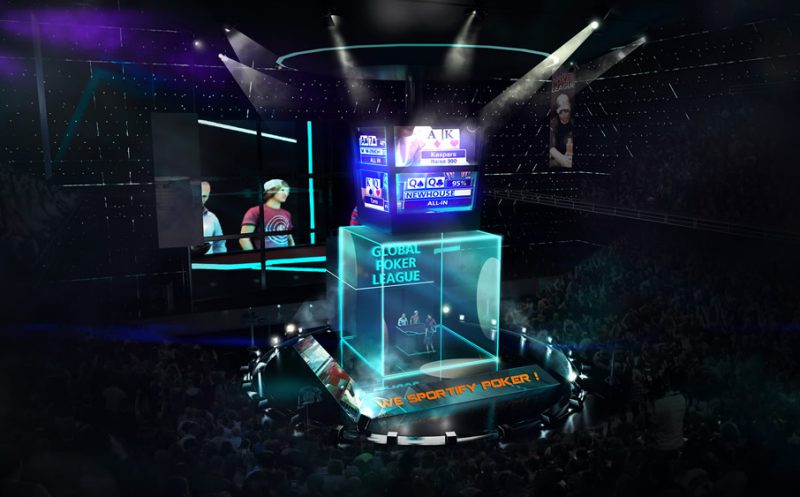 Battle Box: Meet GPLs Cube™
January 11th, 2016
The Cube® – a unique arena setup created specifically for the GPL – enables on-site fans to see every angle of gameplay including players' hole cards, hand discussions, outs, the board and player reactions. Action is recorded live via in-Cube cameras & displayed overhead to the audience. This includes showing real time win/ loss percentages and on-site hand analysis from experts as well.
The Cube® allows GPL to show every aspect of the game live with unique sound proofing & one way clear walls – the audience hears and sees the players, but the players can't see or hear the audience. This isn't a stagnant stage either. The Cube®'s modular size means that it can be set up to fit varying space restrictions and/ or competition needs – anywhere GPL goes, The Cube® follows.
Set to debut during the 2016 GPL season – The Cube® will be a highlight of GPLs live Finals in the final Quarter of the year in addition to making appearances at the League's featured live events around the world throughout its opening run.