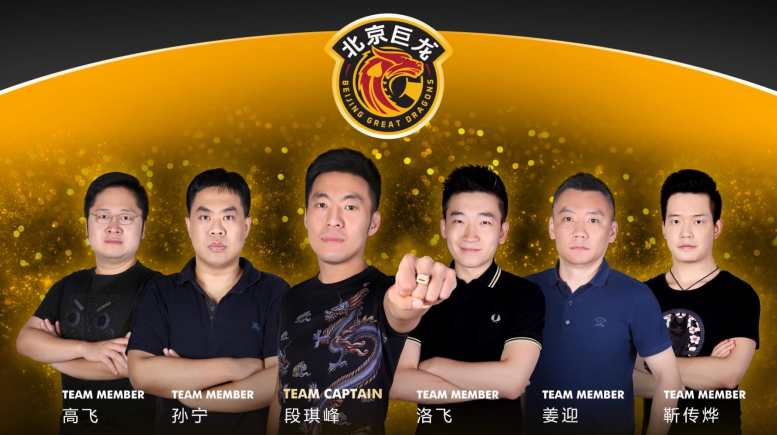 Introducing GPL China – 1st 4 of 12 Teams are Selected!
July 24th, 2017
If you're following us, or our CEO, Alex Dreyfus, on Social Media you've certainly seen some updates about Global Poker League in China. We know, for most of our fans, the new league isn't in their backyard, but let's change that a little bit!
What's the deal with GPL China?
Just like the first version of the Global Poker League, our Chinese regional counterpart consists of 12 teams, with each team associated with a specific city throughout the nation. Another similarity: all teams consist of 6 members: 1 team captain and 5 players.
Things get a bit different after this – namely, there is no "GPL Draft" in GPL China. Players and teams are all chosen via regional merit-based competition, admission to which is an 'open call' of sorts. Simply put – this is grassroots poker on a much more grassroots level. Here's a closer look:
Whereas in the inaugural season of the GPL we decided to select the Team Captains and have them draft their teammates from a list of available and eligible Global Poker Index Top 1000 players, the Chinese have poker teams of 6 players play in qualification tournaments and sit and go's, where the winning team will be the team representing their city. In total 18 teams can join in the "City-Satellites" phase, so in total 216 teams (1296 players) will battle for a spot in GPL China Season 1. There is diversity to be had as well, as various cities have adopted their own tournament formats to whittle their field from 18 teams of hopefuls to each city's official GPL club. So far, four of the twelve Chinese cities have had their qualifying tournaments.
Another change in store for GPL China season 1, as we still wait for the league's remaining 8 teams to be announced – the live play aspect. Though GPL had its highlights in the cube, all of GPL China will be played live, unlike the original GPL's focus on high volume online competition throughout the regular season. Each team in GPL China will have its 'home turf' and travel to play games around the country.
For names, players and more check out the list of entrants below:

Beijing Great Dragons
Qifeng Duan
Fei Gao
Ning Sun
Fei Luo
Ying Jiang
Chuanye Jin


Tianjin Guardians
Zhengdong Wu
Chunwei Liu
Junmeng Wang
Fan Fan
Xinqi Jiao
Yi Zhou

Shanghai Golden Tigers
Shengjie Fan
Jingwei Dai
Gang Zhao
Tianhan Tang
Mengyin Zhang
Jian Chen

Hangzhou Legends
Guoliang Wei
Fengwei Huangfu
Lei Kuang
Ting Lin
Ye Yang
Lining Tan
Several professional and GPI ranked poker players have tried to qualify for one of these teams with Guoliang Wei of the Hangzhou Legends being the only one to succeeded in this.